Kilimani Hospital has been providing quality and cost-effective psychiatric services since 2014. To find out more about psychiatric services at Kilimani Hospital.
GENERAL OUT-PATIENT SERVICES
General outpatient services are offered by a doctor (general practitioner) and several clinical officers. This service is available daily between the hours 8:00AM to 5:00PM.
We offer our clients a wide range of biochemistry, serology and hematological laboratory tests. Our clinical laboratory is licensed by the Kenya Medical Laboratory Technicians and Technologists Board and is open daily from 8:00 AM to 5:30 PM.
Our pharmacy hours are 8:00 AM to 5:30 PM daily and serves outpatients, inpatients and walk-ins for prescription and over the counter drugs. We have partnered with reputable pharmaceutical companied to purchase drugs at a discounted rate. The discounts are passed over to our clients.
Our facility has separate male and female wards designed to make patients feel safe and cared for. We have a staff of qualified registered nurse practitioners who provide continuous care for the patient up until the discharge date.
We provide psychological counseling services such as: Family therapy, relationship counseling, marital counseling and a broad range of psychological interventions including cognitive therapy for teenagers with behavioral and school-based difficulties.
NHIF CIVIL SERVICE SCHEME
Civil servants in job group L and above enjoy both outpatient and inpatient services at Kilimani Hospital, with bills being paid for by NHIF comprehensively.
Non-civil servants with NHIF national scheme covers are eligible for a daily inpatient rebate in the amount KS. 1600 per day.
MINOR PROCEDURE (DRESSING)
Minor procedures can be performed anytime at our facility by our medical team.
Our nutritionist is available by appointment only. Some of the services offered by our nutrition clinic are:
Nutrition examinations and diagnosis.
Conservative and restorative nutrition programs.
Meal planning. This includes: Diet plans and prescribing supplements
Critical care nutrition.
Maternal and child health nutrition.
Pediatric nutrition:
Special clinic nutrition. This includes: –

Nutrition and mental health counseling
Nutrition in diabetes
Nutrition in hypertension
Nutrition in renal disease
Nutrition in cancer treatment
Nutrition in obesity and weight management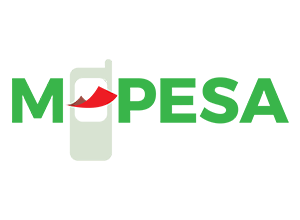 All medical bills are payable to Kilimani Hospital Limited. Cash payers can pay their medical bills via MPESA pay bill, the business number is 217763, and the account number is the 'patient's name'.